Center Drive Shafts
A spring retaining coupler helps keep the drive pin in place.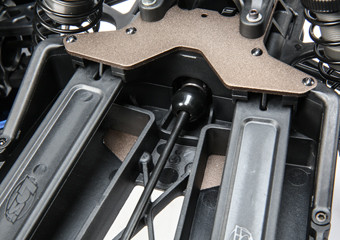 Large Scale Servo
The Spektrum S904 1/6 Scale WP Digital Servo is a larger, stronger servo for worry-free steering performance.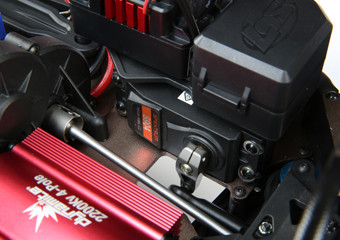 Servo Saver
The adjustable servo saver is designed to work with large-scale servos.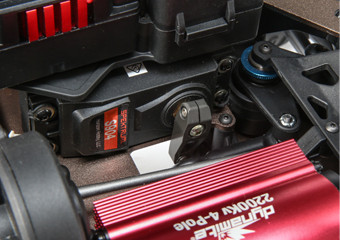 Flip Top Body Mount
Removable flip top body mount provides easy access for battery changes and maintenance.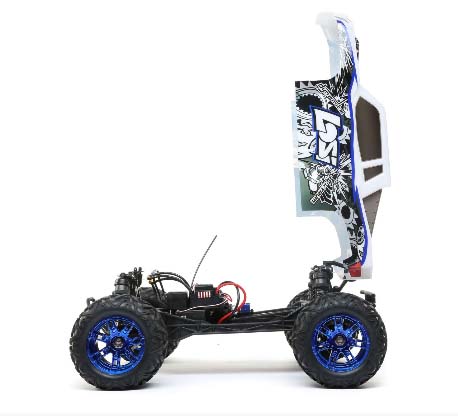 Spektrum DX2E ACTIVE radio system with AVC
Reliable Spektrum radio and the security of Active Vehicle Control. Truck includes SPMSRS6000 receiver with steering priority. You'll never under steer when AVC is activated.
Full-Throttle Freedon of AVC Technology
When you're ready to let the brushless motor off the chain, don't hold back. The receiver's built-in AVC (Active Vehicle Control) system will work behind the scenes, making hundreds of tiny throttle and steering adjustments per second, so more of the motor's power is translated into ballistic speed and acceleration instead of just flying dirt. An AVC adjustment knob on the included DX2E ACTIVE transmitter lets you adjust how much traction control the system provides. You can even turn it off.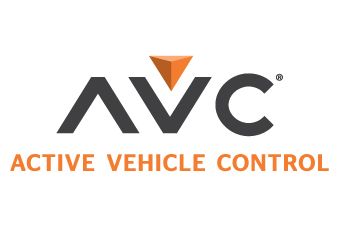 Waterproof Components
All components are waterproof so you can run the vehicle in wet conditions.
Dynamite® Electronics
The Dynamite Fuze 150A Brushless ESC and Fuze 1/8 Brushless 2200Kv Motor run on 4S or 6S power, providing speeds of up to 50+ MPH. New integrated motor cool fins provide cool temps for longer run times and enhanced performance.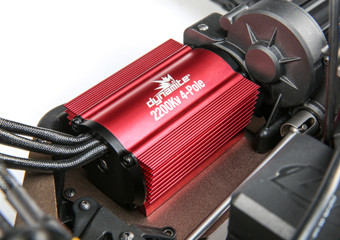 Optional Spektrum FPV Mount
Run in wet conditions with waterproof components.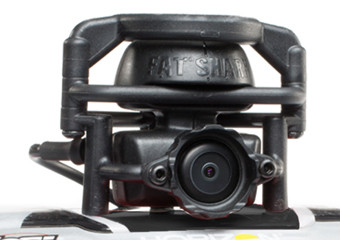 Large Shaft Shocks
Large 5mm diameter shock shafts provide increased durability.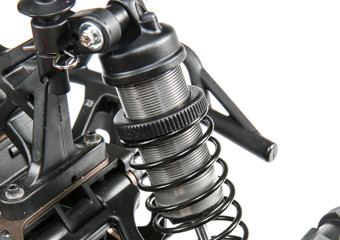 Optional Wheelie Bar
Optional wheelie bar included in the box.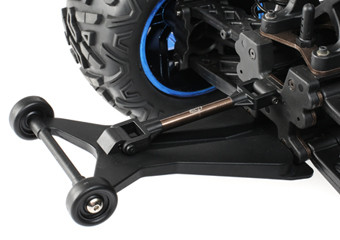 17MM Wheel Hexes
Standard 17mm wheel hexes allow for more wheel choices.